Mythos is a Web3 space-themed meta-RPG Game with a point-and-click, node-based approach. We've built the web presence that teases the upcoming game, and are currently building the single-player prototype and multi-player infrastructure.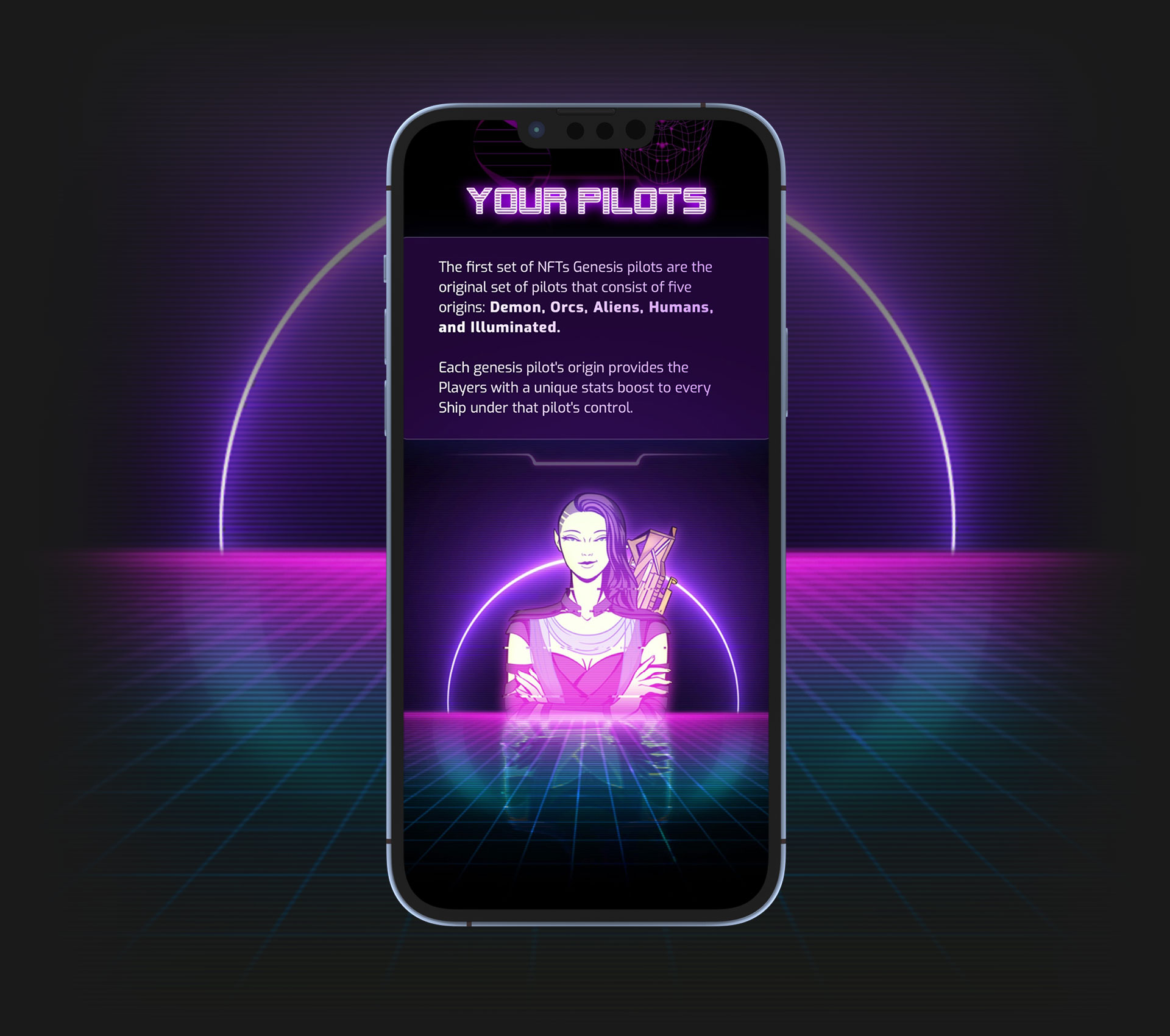 The Mythos founders approached us with the unique game concept which is a guild-centric mechanic that emphasizes strong social dynamics and strategic gameplay, and incorporates several aspects of Web3 infrastructure to include the use of non-fungible tokens (NFTs) and a game utility token. They needed a team to help make this concept into a reality.
We've been assisting with Mythos from its earliest stages, contributing to pre-development efforts to establish the contents and scale of the minimum viable product (MVP). Our next major task was then to build the first phase website that previews the upcoming game. This platform provides potential players with game-related information, visual material, and ways to connect with the Mythos team through various social and community channels.
We've also helped finalize the digital collectibles collection, providing additional art assets and using our in-house
Imagen engine
to composite and create the final set of thousands of NFTs.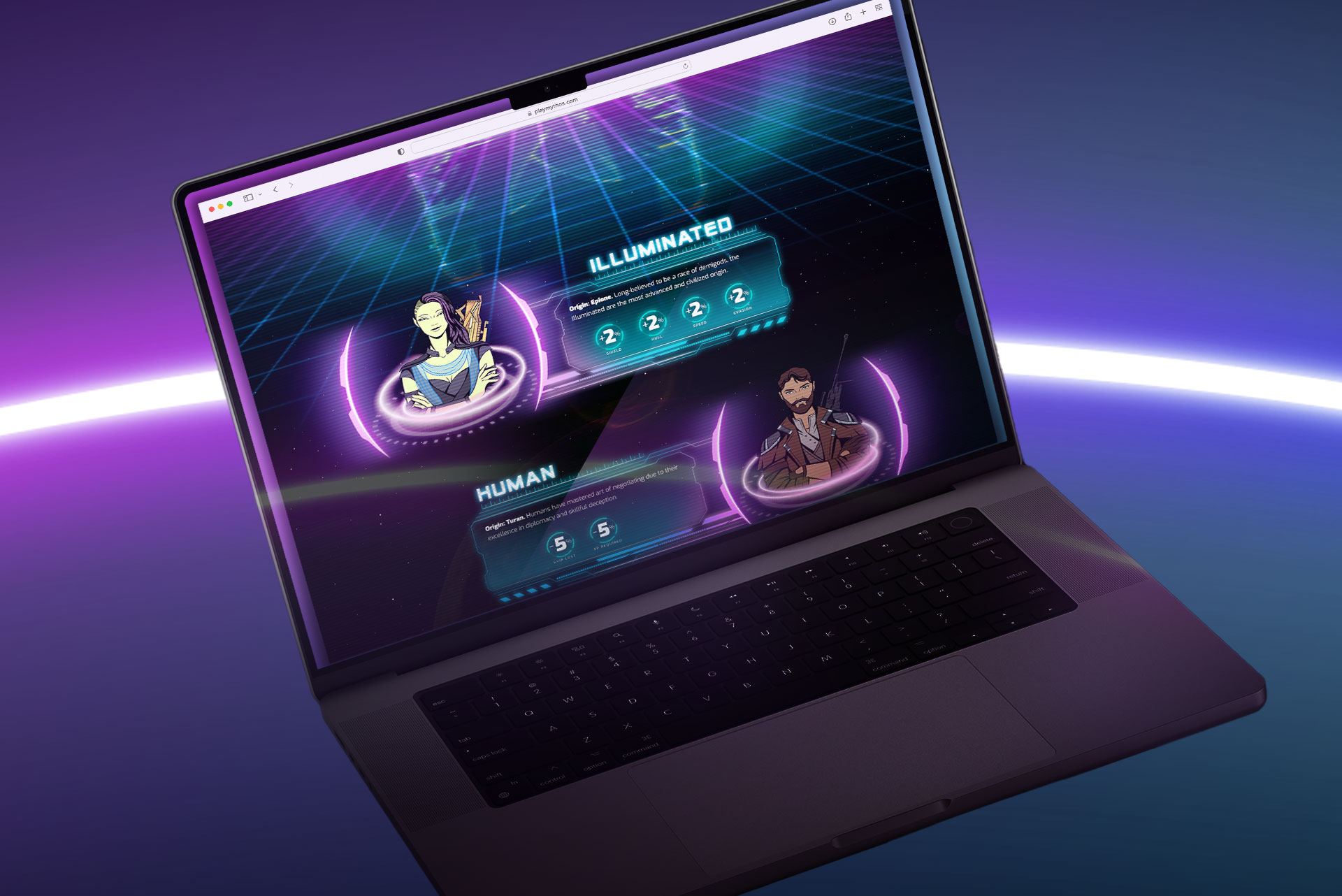 We're currently in the process of refining the game's user experience (UX) and design, alongside building the single-player demo and multi-player infrastructure in Unity. We'll be integrating Web3 infrastructure to include the use of NFTs and a game utility token. And while players can opt to play for free, there will be a separate set of incentives to owning different sets of tokens that represent pilots, ships, droids and ultimately satellites.
Now in development, much more to come.