Re-imagining Matter Compostable's online presence through a modern UX, design, functionality and an understanding of our client's emphasis on sustainability.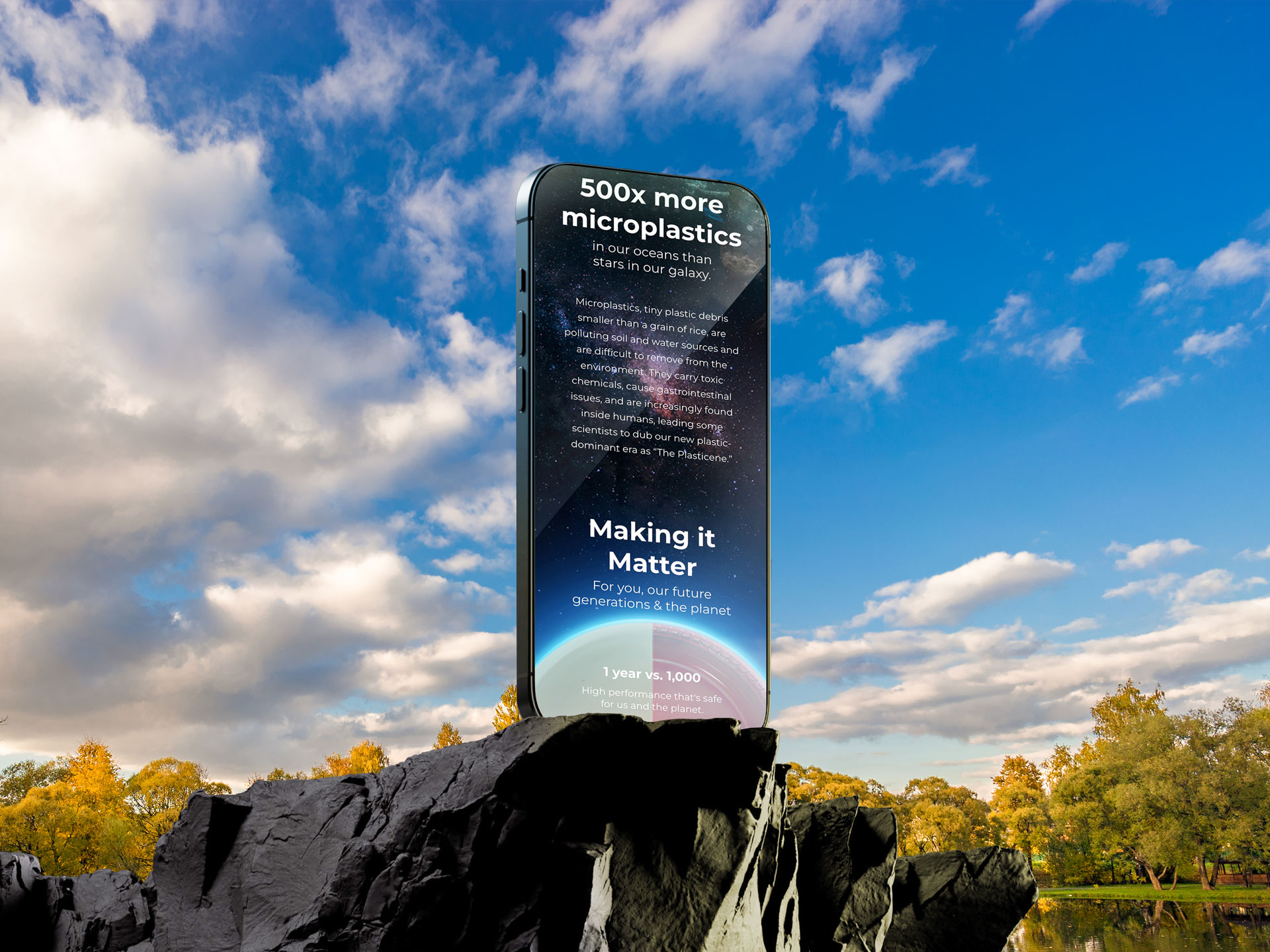 Matter Compostables needed to refresh their online presence, requesting a new modern design and functionality that reflected their breakthrough products and sustainable vision for the future.
We rethought the new website from the ground up, starting with unifying their branding colors, rethinking the storyflow, researching and rewriting new content that was more compelling, comprehensive and concise.
We also included Shopify integration and an AI chat bot trained in Matter's specific product catalog and brand info.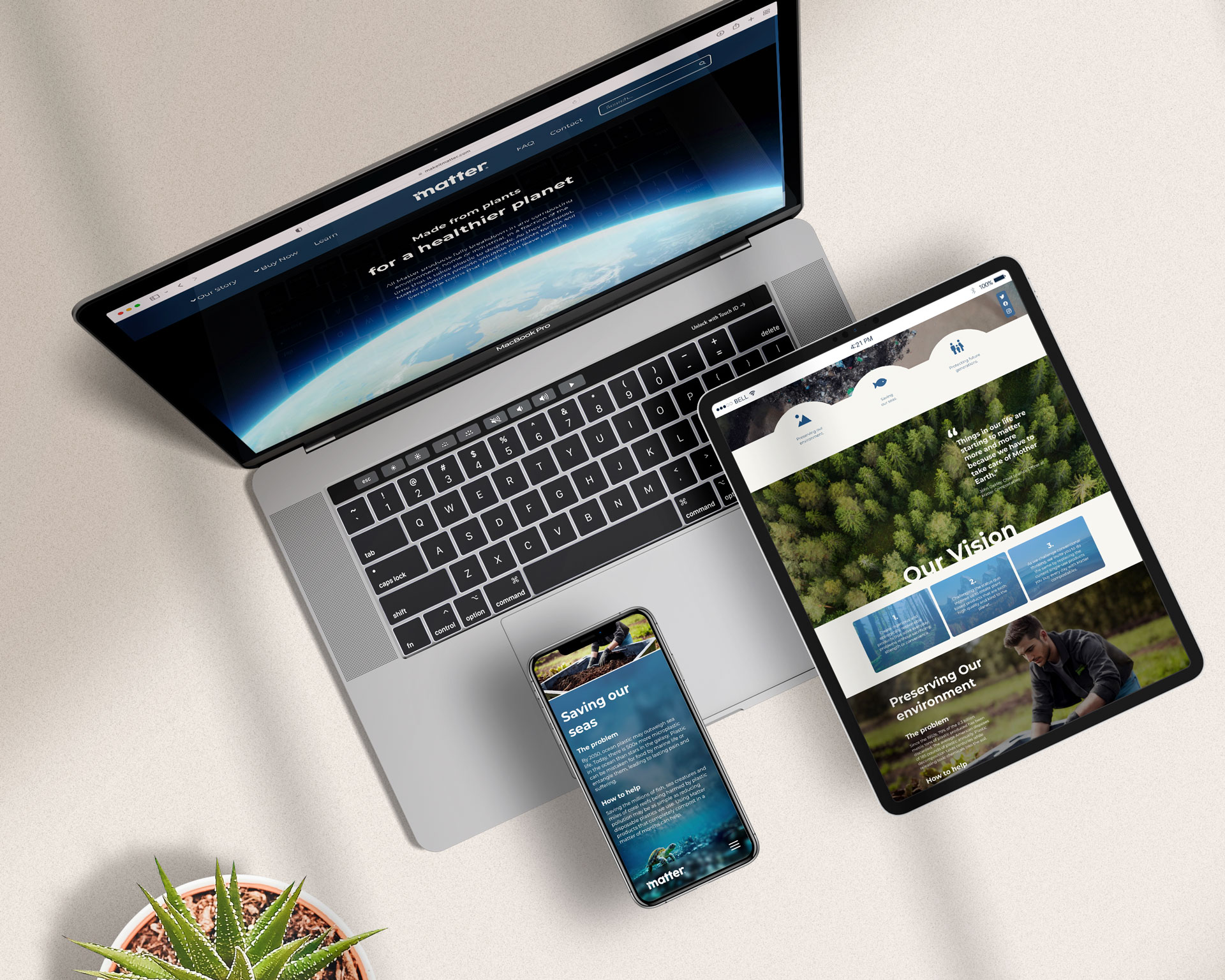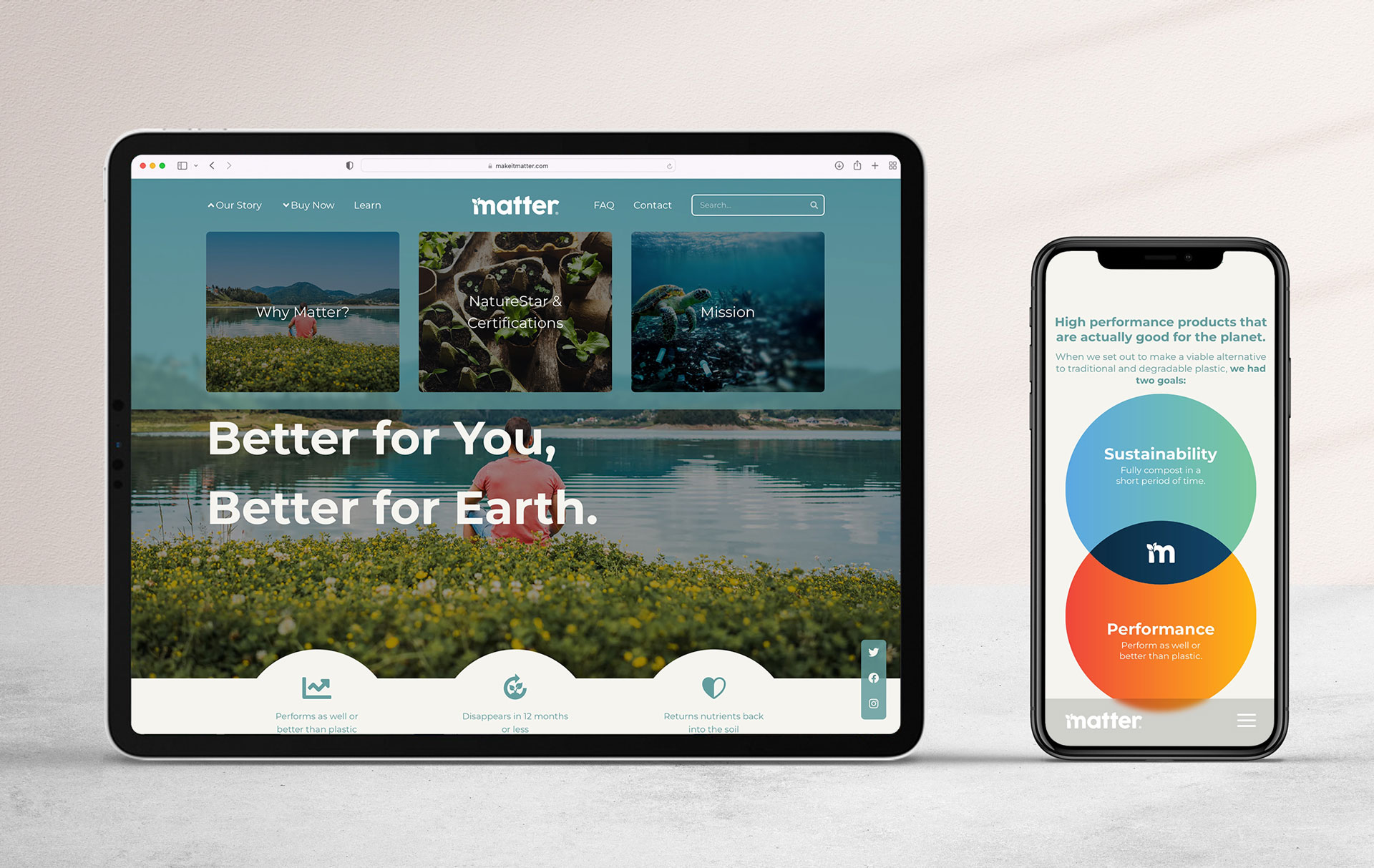 Future Matters
We are setting the groundwork for a phase 2 new progressive web app built to complement this website with rewards program functionality, statistics, enhanced AI features, notifications and more. Now in development.